Leadership Team
The moveero leadership team is responsible for the long-term success of the business, focusing on meeting our strategic objectives in a sustainable and responsible manner.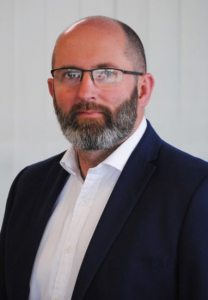 Phil O'Donnell
Chief Operating Officer
Phil has been appointed COO, responsible for the three manufacturing and two R&D sites.
Bringing extensive experience from global automotive, transportation and FMCG markets, Phil has worked for companies including Honda, Bombardier and The Bertram Group.
His roles have spanned Operations, Engineering, Design, Supply Chain, Procurement and Distribution. In each role he has always maintained a strong focus on customers and creating value for both customer and the business: a winning combination.
Phil has a degree in Mechanical Engineering, from the University of Portsmouth.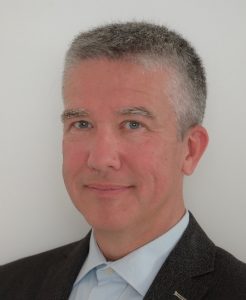 Hugo Burgers
Chief Sales Officer
Hugo joined moveero on September 1st 2021, with a background at a senior level from across the Off Highway Industry.  Working for companies including Yokohama Off-Highway Tires, Warn Industries and John Deere. With extensive experience across the commercial function, including strategic sales, product development, expanding distribution channels, key account management and sustainable growth
Hugo will be working with moveero's commercial team to maximise the opportunities that moveero has in current and new territories across its global operations.  Hugo also brings a great deal of international experience to the role, having worked in Europe, the US & Canada, Mexico, Asia, and the Middle East. Hugo holds the Dutch nationality and lives next to Schiphol Airport in the Netherlands.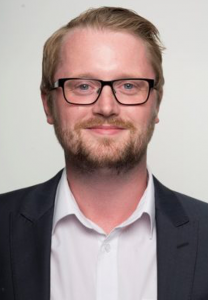 Matt Pritchard
Finance Director
Matt was appointed Finance Director in November 2019 and brings a wealth of knowledge and unique experience to the role. He joined the finance team in our Telford plant in 2002, gained international experience supporting each of our overseas plants whilst working for the group Finance Director, and most recently held senior finance roles in our Armstrong USA and Telford UK facilities.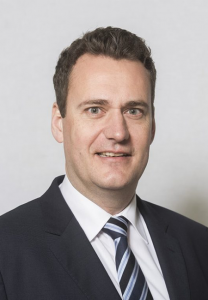 John Madsen
Engineering Director
John joined the GKN Wheels business in January 1994 with a Bachelor of Commerce degree from the University of Southern Denmark.
He has spent over half his career working outside his home country in locations in Denmark, the UK, Germany and China. Focusing on Business Development throughout the 1990's, he became part of the Global Strategic Key Account sales team in the 2000's.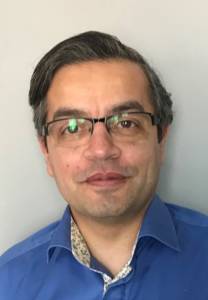 Faisal Jaffri
Global IT Director
Faisal joined in April 2019 from Jaguar Land Rover where he held a variety of leadership roles in IT, including leading the IT team for the engineering function and responsibility for the development of Jaguar Land Rover's IT Strategy. When Faisal left Jaguar Land Rover he had been responsible for the implementation of a new operating model and delivery of millions in savings for the company.
Faisal has over 20 years of experience working in various IT roles for IBM, Accenture and Jaguar Land Rover. Faisal is a Board Trustee of The Air Ambulance Service and previously worked in the Oil and Gas industry.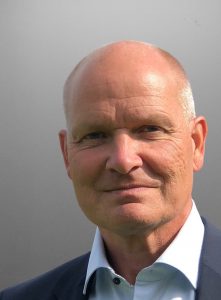 Jørgen Bøgh Overgaard
Plant Director, Denmark
Joergen joined the business in September 2021 and holds a Master´s degree in Manufacturing Technology from Aalborg University in Denmark. Since then, added more degree programs within Board Management, Lean & Practical Process Improvement.
Prior to joining the company, he brings in experience from several business areas and sectors working for companies and corporations as Siemens Gamesa in Wind Energy and Thermo Fisher Scientific in Life Science Solutions among others.
Joergen has held various roles at a senior level from across the manufacturing, technology and engineering functions, including development of manufacturing excellence strategies, plant development via service to OEM´s and after sales markets. Joergen has a genuine interest in people and teams management and through motivation and clear communication to drive change management across organizations and teams to finally  achieve lasting success.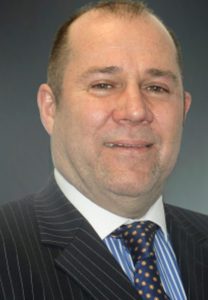 Mike Smith
Plant Director UK
Mike joined the business in July 2019 and has held Senior Director Positions with many years' experience in the Aerospace, Automotive and Industrial Gas Turbine manufacturing in engineering environments.
He has the proven ability to work and communicate with people at all levels with proven people management skills and the ability to motivate, guide and manage the performance of teams to achieve success.
Mike has extensive experience working in PE environments, PLC and SME and adapts to complex strategies and delivers value creation.
Mike is also an elected member of the CBI Manufacturing Council and an Ambassador for the STEM program.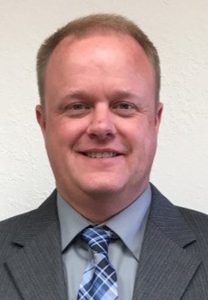 Michael Wodtke
Regional Operations Director US
Mike joined the business in 1996 and holds a Bachelor's degree in Technology Management, a 6 Sigma Black belt, and graduate of GKN plc  SCIL (Site Continuous Improvement Leader) and MCIL (Management Continuous Improvement Leader) programs.
He has held various roles in Product Engineering, Manufacturing Engineering, Continuous Improvement, Plant Management, and Quality Management. Mike has lead the business through many CI activities through the Armstrong business units over the years.