Customer First
Our heritage, expertise and our drive to deliver solutions to our customer's - whichever market they are operating in, and wherever they are in the world – positions us as the supplier of choice for Off-highway wheels. We will help you, our customer, to produce and deliver machinery that is efficient, productive, safe and dependable for your customers. Working in partnership is the way we do business.
Our Approach
Over many years we have built strong and lasting relationships with both customers and suppliers, who share our goal of providing differentiated technologies and services to the global off-highway industry. Cultivating a culture of safety, operational excellence and continuous improvement across all our plants and regional test centres, we continually strive to compete successfully in our chosen global markets. We continue to evolve every day.
Across our business, we promote open communication, continuous improvement and team working which nurtures a collaborative approach to achieving exceptional operational performance.
We believe that working and winning together provides benefits for everyone.
Our Commitment
With an international presence and a commitment to meeting customers' evolving needs, we continue to invest in our business.
Our clear ambition is to be the best wheels business, offering market-leading product, leading the way in development of design, cutting edge test facilities and by enhancing our manufacturing capabilities. We work closely with our customers and suppliers to better understand your needs, employing a diverse workforce and supply network, that understand the local challenges and respond appropriately.
Investment Program
Significant investment has been made across our plants to ensure that we continue to provide world class products and services to our customer base. Keeping ahead of technological advances in manufacturing is imperative to providing quality products.
Leading Technology
Having manufactured the world's first steel wheel in Telford in 1908, we are proud of our history and pedigree, and continually look to expand our knowledge and expertise in the world of engineering and manufacturing. From our Profi-Hub with its increased carrying capacity and simplified servicing, to the advanced and patented manufacturing process which allows for the design of multi-piece wheels that are 50% stronger than conventional designed wheels or the Profi-range of agricultural wheels, with each providing a unique benefit to the end user. We continually look to improve every product we manufacture. We aim to deliver the best technological solutions today and work to develop innovative technologies for tomorrow.
Details of our Conditions of Sale are available here: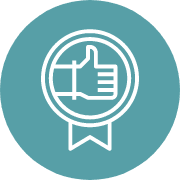 Sustainability
At moveero we support the local communities in which we operate and encourage ethical practices and initiatives across our locations.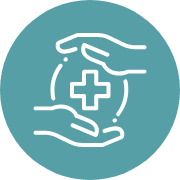 Health & Safety
The health and safety of our employees and those who interact with us is always a priority.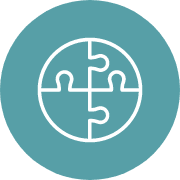 Training
At moveero we can work with you to deliver tailored training sessions for your teams.