Our new focused range for the forestry sector maximizes traction and minimizes tire slippage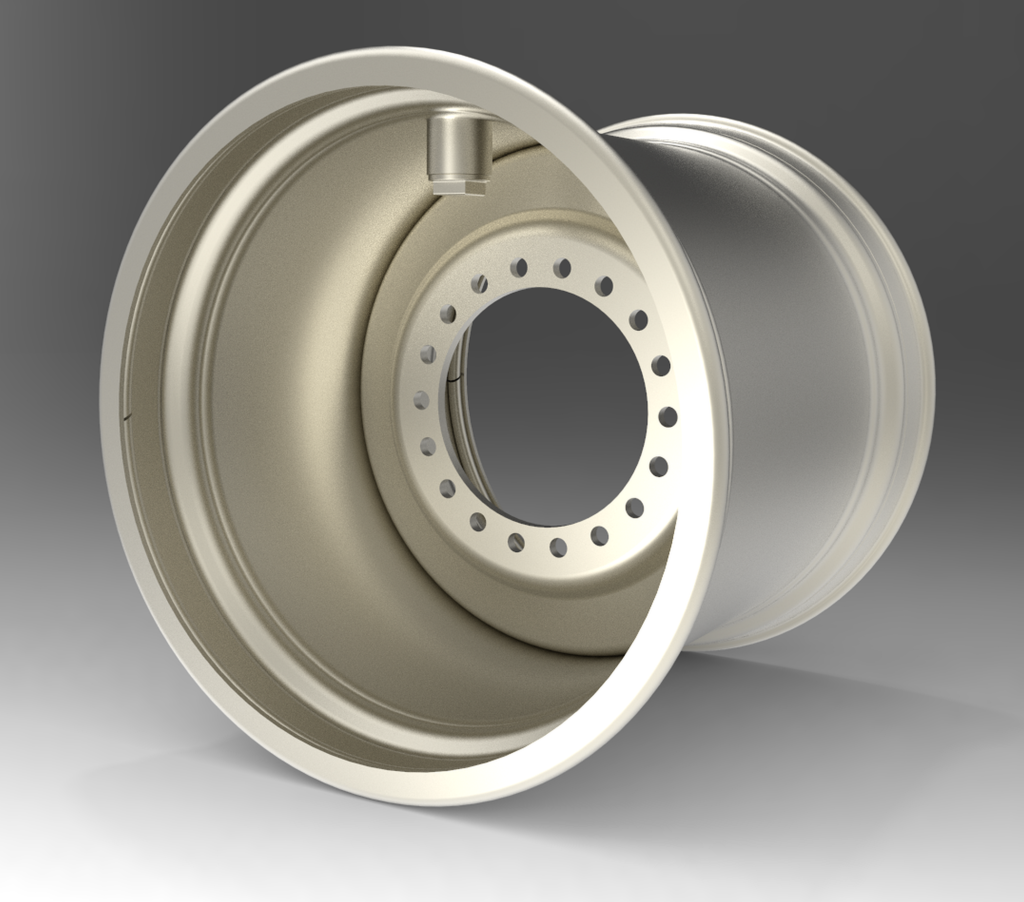 Profi-Tuff
Our new Profi-Tuff range of high-performance, high quality wheels has been designed specifically to meet the demanding requirements of the forestry sector.
The unique requirements of the forestry sector require dedicated machinery with high stability, high power and dependable performance; this means that bespoke wheels are needed to cope with the rugged and challenging terrain and demanding pulling and braking forces.
Designed using state-of-the-art finite element analysis, performance data and extensive laboratory, field and OEM testing equipment, the Profi-Tuff range has been verified to provide complete assurance of safety, quality, strength, reliability and durability.
Technical details
Profi-Tuff's rim profiles have been designed for optimum strength, with the rim being more than 16% thicker than any other products on the market and its signature feature of 90 degree bent-over flanges, offering maximum stiffness and protection.
The rims also feature spot welding, rather than continuous welding around the flanges, which keeps the flange ring in place and minimises any potential failure points. This combination of spot welding and rim thickness provides a more durable, robust and resilient solution and ensures the levels of reliability and safety that are needed in these extremely demanding and often remote environments.
The rims also feature bespoke knurling to prevent tyre slippage, a critical requirement in undulating and harsh forest environments.  Finally, our industry-leading paint finish is applied to each wheel, providing protection for the wheel in harsh operating conditions. For the paint finish, different paint masking solutions are offered, to ensure optimum torque transfer between axle/hub and wheel, and between tyre and rim.
With width sizes ranging from 18" to 28" and diameters from 22.50" to 38", the rims are suitable for a wide range of equipment: from heavy-duty dozers to forestry tractors, skidder and forwarders.