moveero is a leading wheel manufacturer specializing in the design and innovation of off-highway wheels
With products used in essential industries around the world to harvest crops, build infrastructure, maintain our forests and mine for materials. Our full service approach puts customers first and drives us to continue to evolve our products for today's and future challenges. A leading supplier and one that delivers a focused service, we are investing in state-of-the-art design, process, manufacturing and test facilities to supply high-quality wheels with a long service life.
Capabilities
moveero in-house R&D teams fully understand the complexities of the industries in which you operate. We are one of the few organisations with the total engineering capability to offer design, simulation and validation and continue to make significant investments in both laboratory and field testing equipment to enable us to stay at the forefront of industry trends. We have some of the most advanced purpose-built, electronically controlled systems in the industry.
Before committing to any product design work, our research team undertakes a thorough and comprehensive study of the requirements of our customers and the machines. Our initial designs are often based on our extensive knowledge of existing products, applications and their performance. When required, we collect and analyse additional data on wheel loads, using either strain gauges or wheel force transducers. All design and development is undertaken in close liaison with tire manufacturers to ensure product compatibility and compliance with relevant regulatory standards (ETRTO, T&RA, JATMA).
Advanced analytical models are created to enable us to develop high-quality solutions in the virtual world, before committing to the manufacture of any parts. Finite element analysis and fatigue analysis, section tests are supported by a comprehensive material database, and used to develop efficient products and systems that will meet specified performance and durability requirements.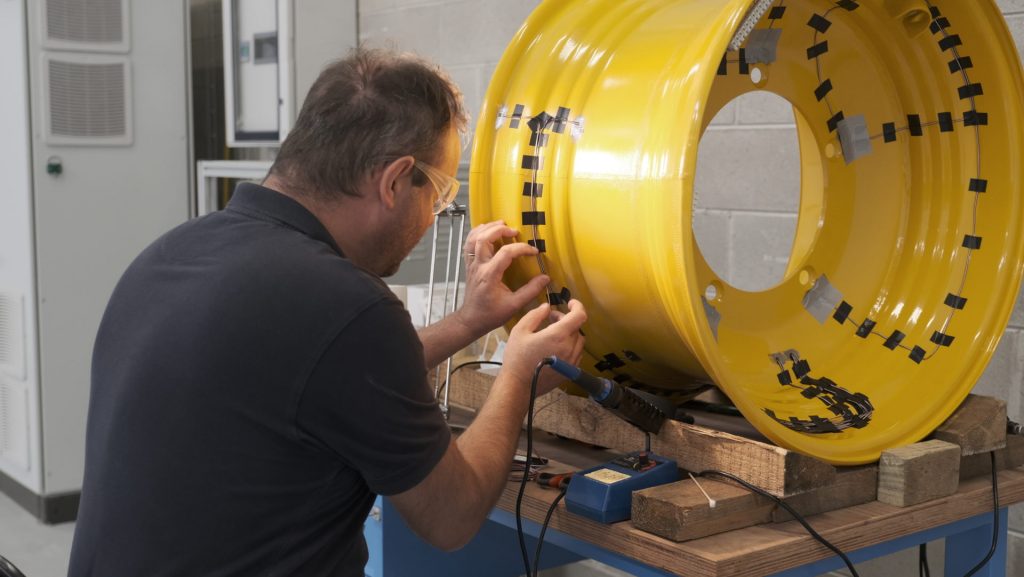 Validation and testing
Before committing to the manufacture of any parts, we use advanced analytical models to create high-quality solutions in the virtual world. Only when completely satisfied with test results will volume manufacturing begin, with our Total Quality Management (TQM) techniques ensuring that every wheel matches the requirements of the original specification once designs go into production. Both wheel and hub testing can be carried out to simulate virtually any operating conditions, providing accurate performance data which is not only invaluable to customers, but also informs our manufacturing, development and investment plans.
Testing is also undertaken in conjunction with our partners in a real-world environment, using leading design methodologies including computer simulations and Finite Element Analysis, backed by in-field testing. Continuous investment across our facilities, including production, process approach, R&D and test equipment – reinforces our commitment to leading in engineering and design excellence and continuing to provide outstanding products and service to our customers.
Wheel testing
Our two wheel test facilities, one in Italy, the other in Illinois, USA offer:
FEA modelling and simulations
Field testing and data acquisition
Life expectancy/fatigue analysis
Disc and rim fatigue testing
A fully engaged engineering team to provide support at every stage of the design and test process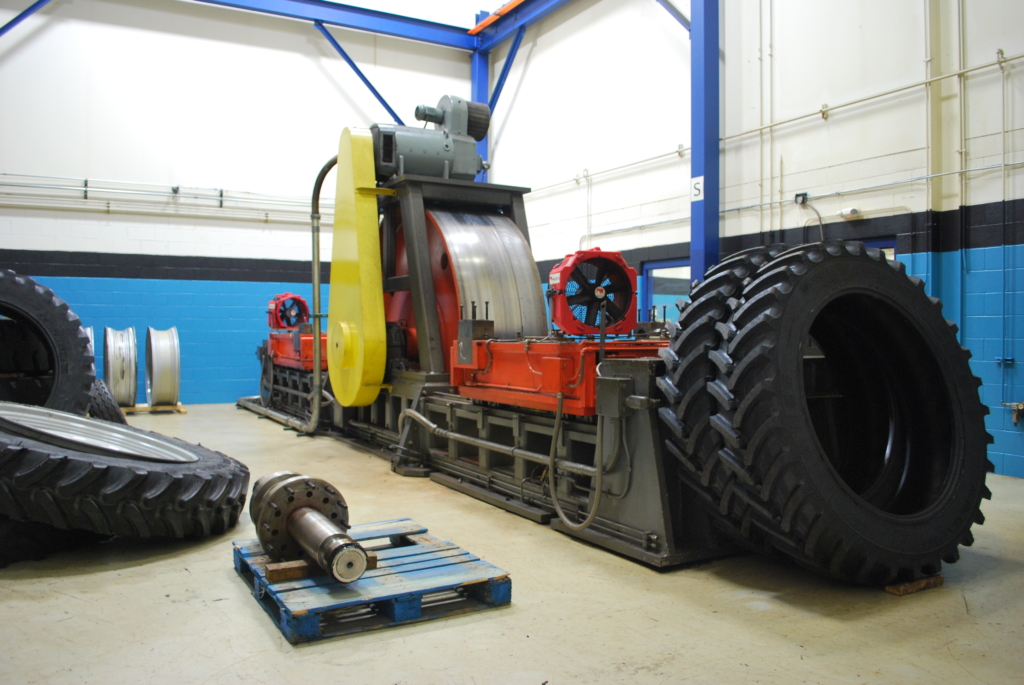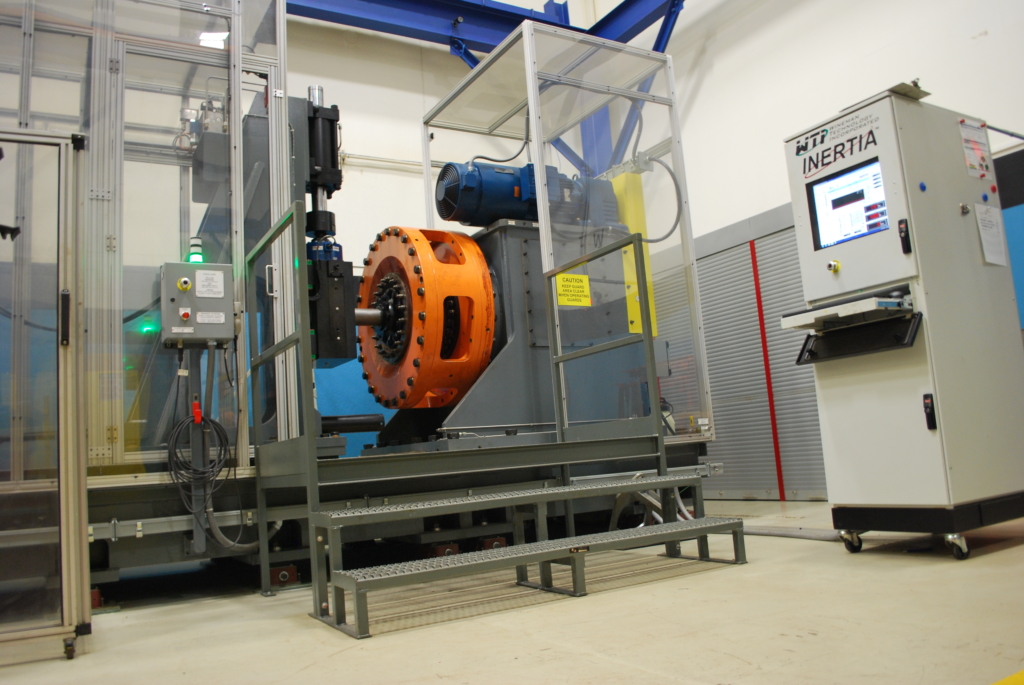 Hub testing
moveero's North American R&D center, includes a hub test stand, capable of operating our largest capacity hub, enabling our engineers to carry out dynamic cornering fatigue testing of the hub and spindle assembly. Controlling the test load, spindle length, and test speed (to replicate the maximum bearing loads of the system under the most extreme conditions), means we can test high-capacity agricultural and construction hubs in-house, virtually eliminating the need for time-consuming field testing.
The ability to apply loads up to 100,000 lbs, makes this the largest known hub testing machine in the world.
Innovation
We are working on industry-leading innovations that will meet the demand for bigger payloads, increased speed and ever more stringent technical specifications. Offering customers and markets support to our locations globally.